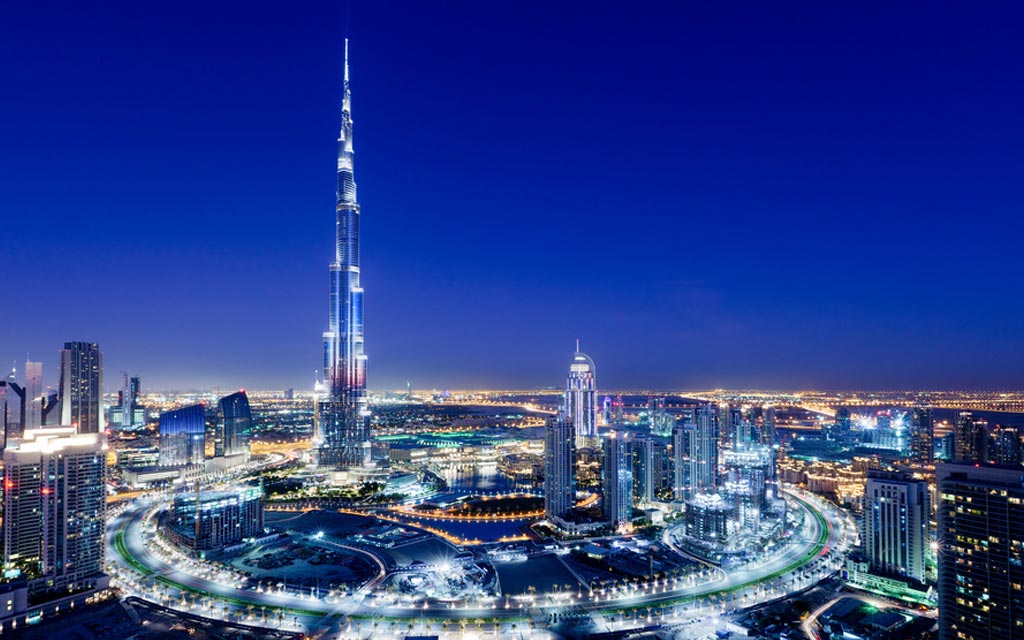 The World's tallest building, a living wonder. A stunning work of art and an incomparable feat in engineering! Burj Khalifa has no peer when it comes to concept or execution- more than just being the world's biggest skyscraper; this famous tower is also one that symbolizes progressiveness throughout The Middle East as well its status among global communities alike because everyone knows who built what we see from up here: Dubai!
For USD $200, I had such a breathtaking experience visiting Burj Khalifa and I got so incredibly inspired by what I saw and what I did on the very top floor of this amazing building, that I rater transcribe this poem on one of its walls, that describes it such wonderful experience much better than me:
"I am the power that lifts the world's head proudly skywards, surpassing limits and expectations.
Rising gracefully from the desert and honouring the city with a new glow.
I am an extraordinary union of engineering and art, with every detail carefully considered and beautifully crafted.
I am the life force of collective aspirations and the aesthetic union of many cultures.
I stimulate dreams, stir emotions, and awaken creativity.
I am the magnet that attracts the wide-eyed tourist, eagerly catching their postcard moment, the centre for the world's finest shopping, dining and entertainment and home for the world's elite.
I am the heart of the city and its people; the marker that defines Emaar's ambition and Dubai's shining dream.
More than just a moment in time, I define moments for future generations.
I am Burj Khalifa."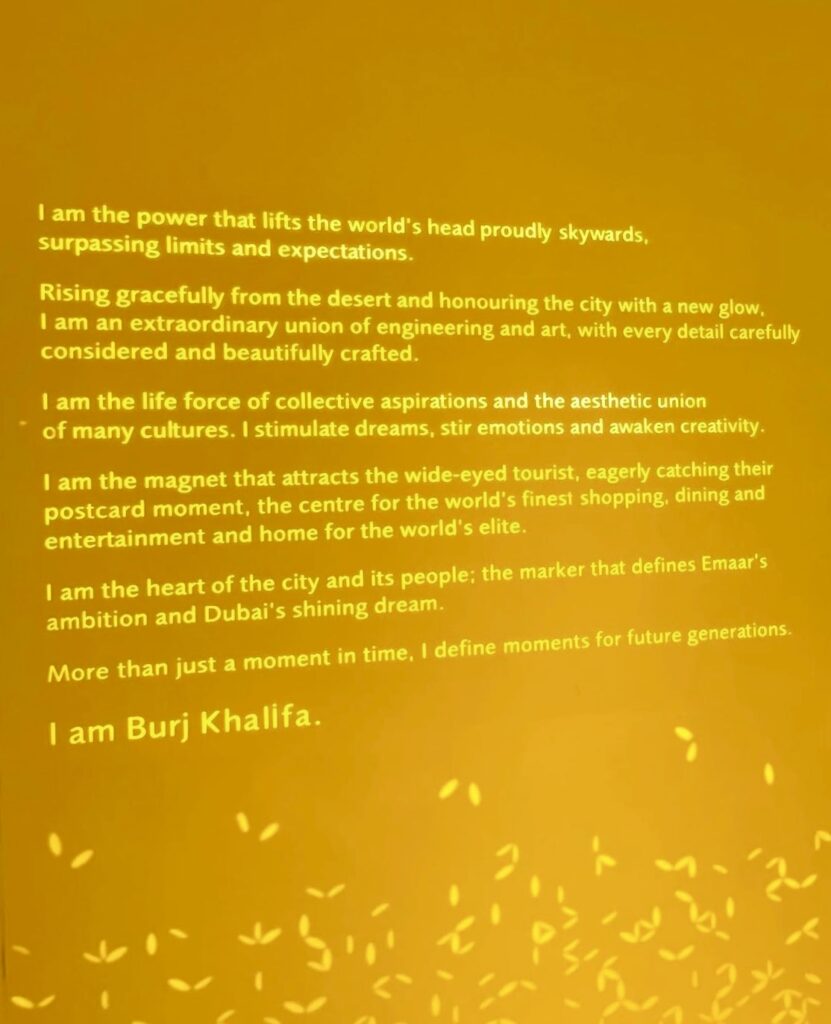 Beyond its stunning physical features, I saw in Burj Khalifa the triumph of Dubai's vision of achieving the seemingly impossible and breaking paradigms to set new benchmarks.
Since I was inside the Burj Khalifa, it has become a source of inspiration for me and I am sure that if you visited it, it would represent something similar for you too. Something like the Emirate leaders' declaration when building Burj Khalifa, like my own declaration that I can overcome my fears, limits, and resistance to set impressive goals and achieve them hand in hand with other fellow humans.
What would I do, then, in the very top floor of one the most breathtaking places on Earth, with that much inspiration that the amazing skyscraper had given to me?
Well, I sketched, sketched, and sketched, because my most overwhelming emotion in that moment, was the urge of working hard until The Muse whispered me something even at least a little worth of the majesty of Burj Khalifa.
In the pictures and videos that follows, you can see a bit of what I saw and what I draw while in the "The Lounge" at level 154, at 585 meters above the ground and immersed myself in the breathtaking views in an exclusive tour of the outdoor terrace, enjoyed a glass of bubbly complimented by gourmet canapes while drawing my inspiration out.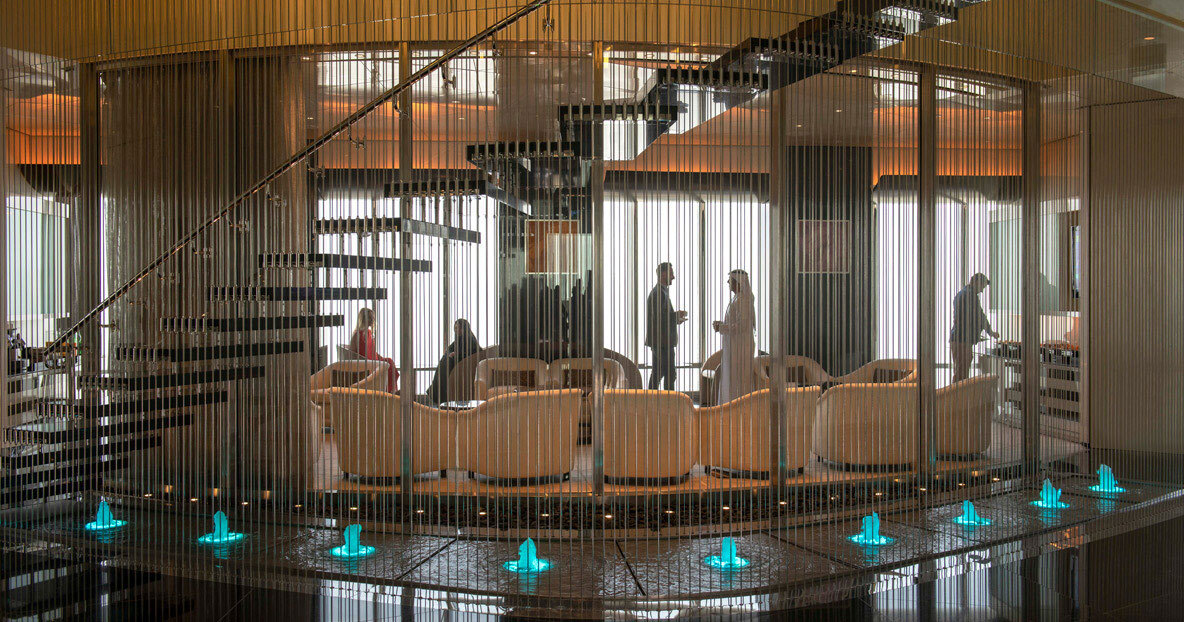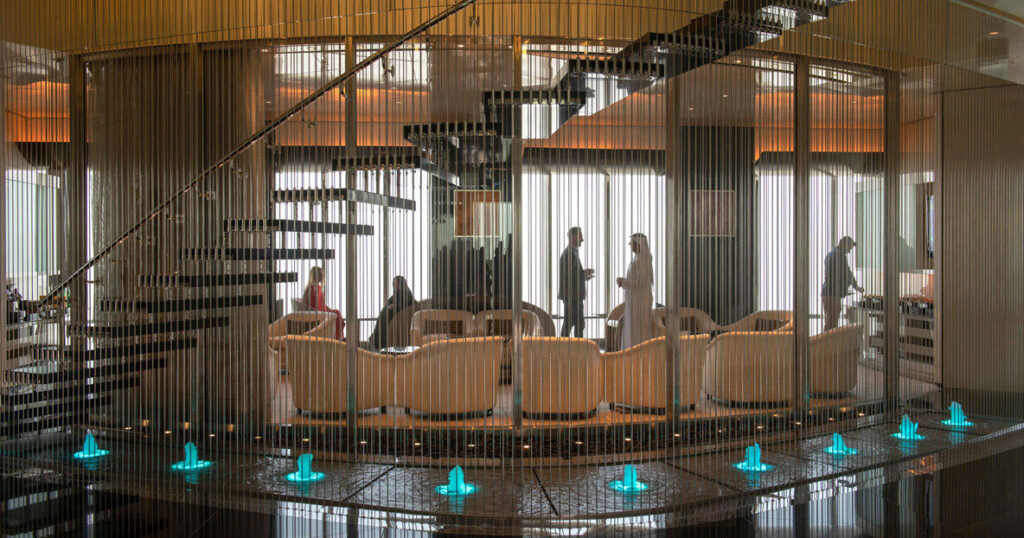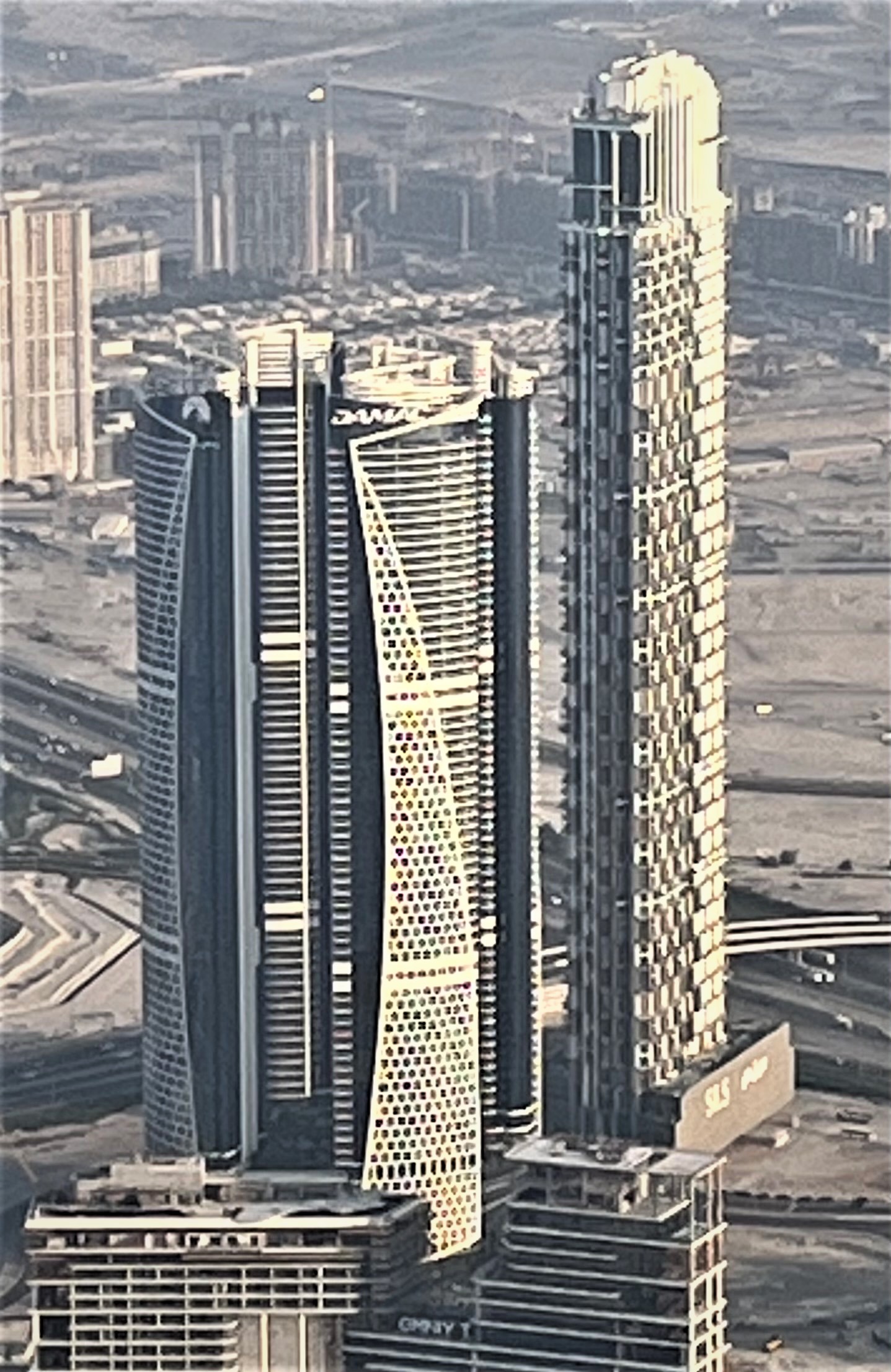 On the following picture from Architectural Digest Middle East Magazine, taken in November 2020, we can see one of the winner designs of the Burj Khalifa's Open Call to individual artists or groups of artists that were invited to submit their light or 3D mapping designs to be chosen and illuminated across 109,252 square metres of the Burj Khalifa.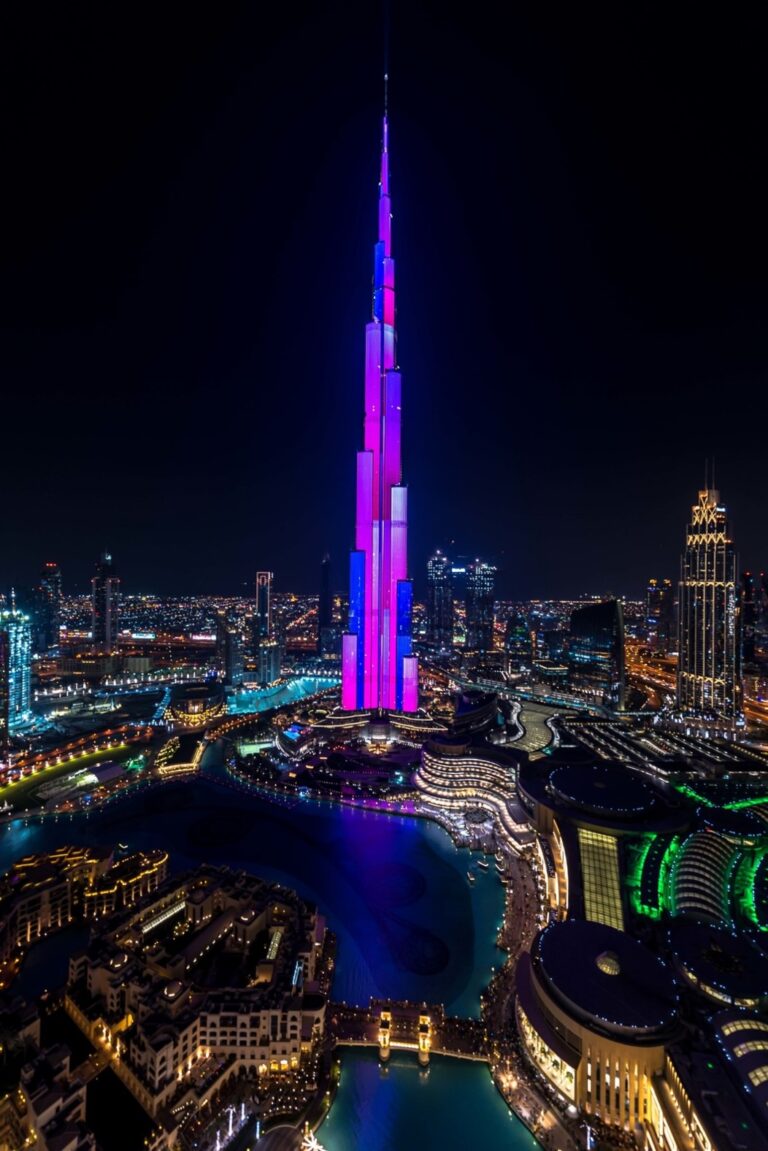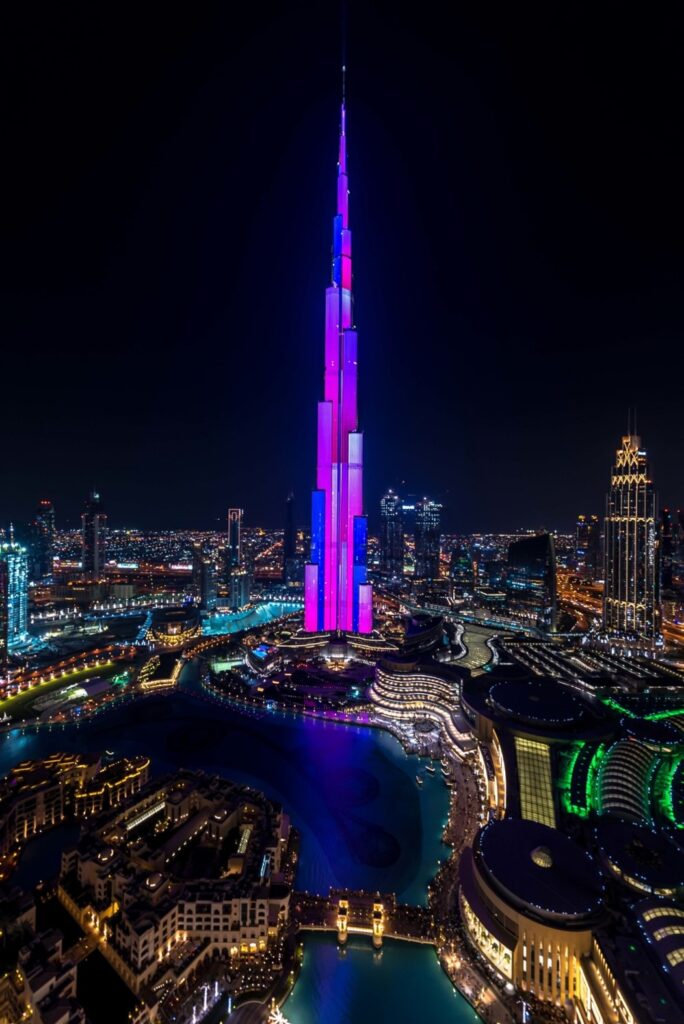 After I saw this picture for the first time, I was able to see in my mind a gorgeous haute couture jumpsuit that would some way emulate the height and majesty of the amazing building, then I started to sketch it. Here I share with you some examples of my sketches as well as possible fabrics.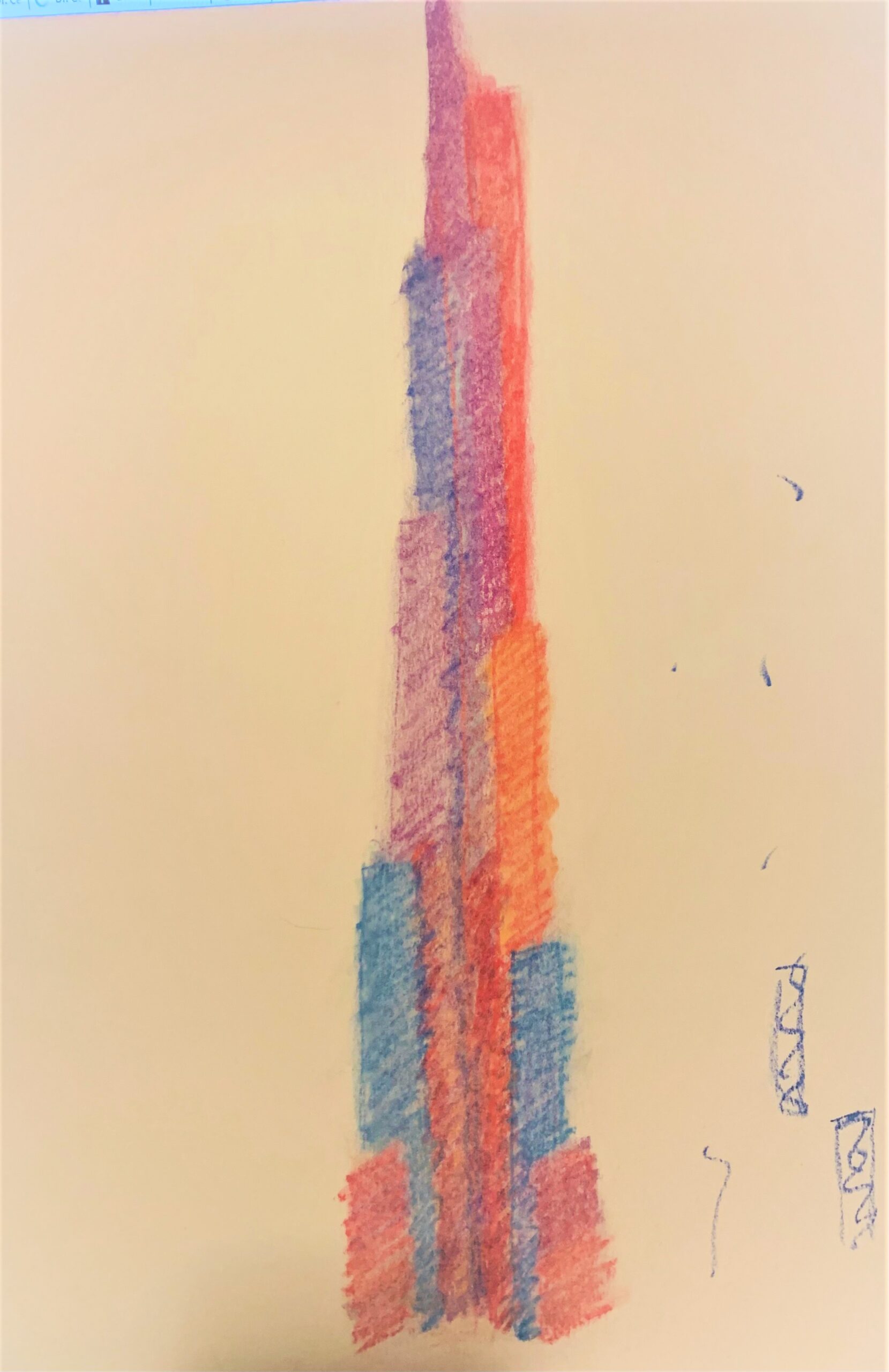 Do you want two see two little sneak peeks of my first jumpsuit sample -muslin sample- that is being made by the product developer I hired?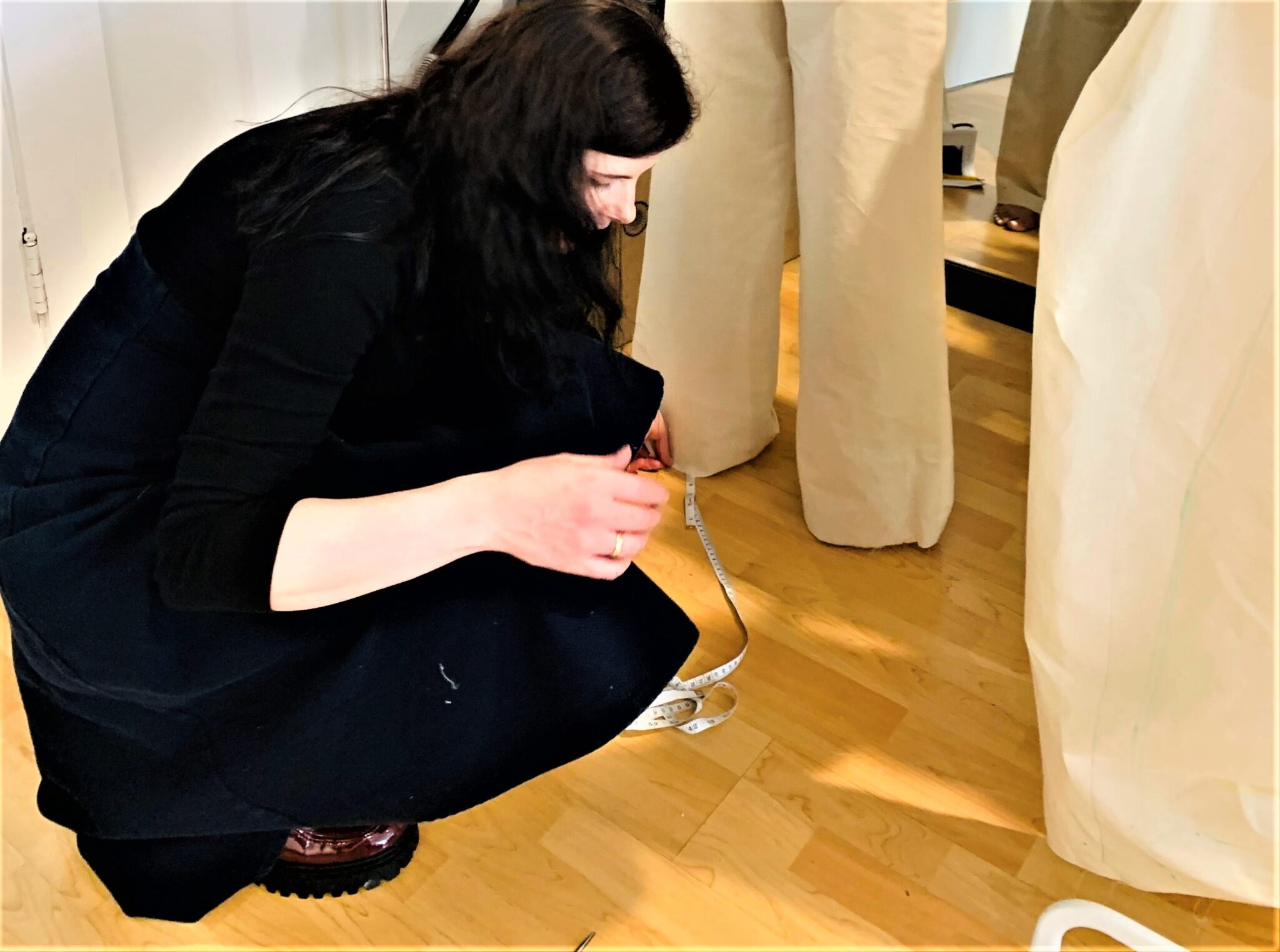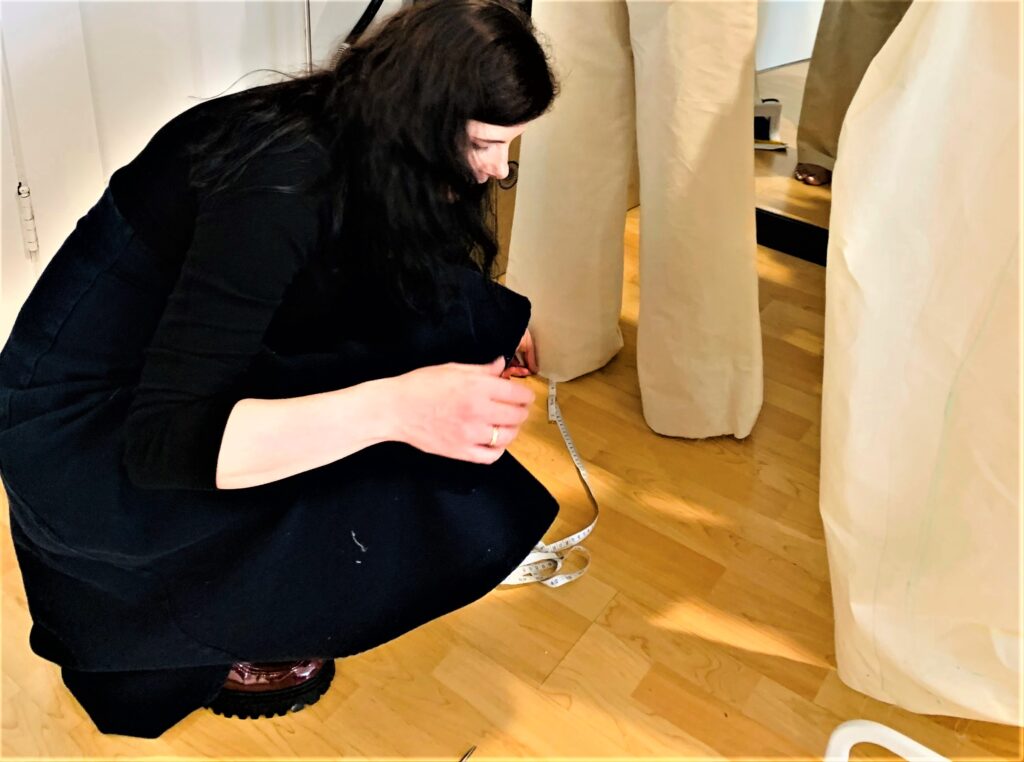 As in the own Burj Khalifa website says (https://www.burjkhalifa.ae/en/the-stories.aspx) "The wonder of Burj Khalifa was made possible by the collaboration of more than 30 on-site contracting companies from around the world – a fact that is embodied in 'World Voices', an art installation in the lobby of The Residence".
Last but not least, here are two pictures I took during my short tour. According to the skyscraper website, "more than 12,000 people worked on-site at any given time during the building of Burj Khalifa. Their work and flow on and off-site were orchestrated in the WAR Room (Work-Action-Resolution)."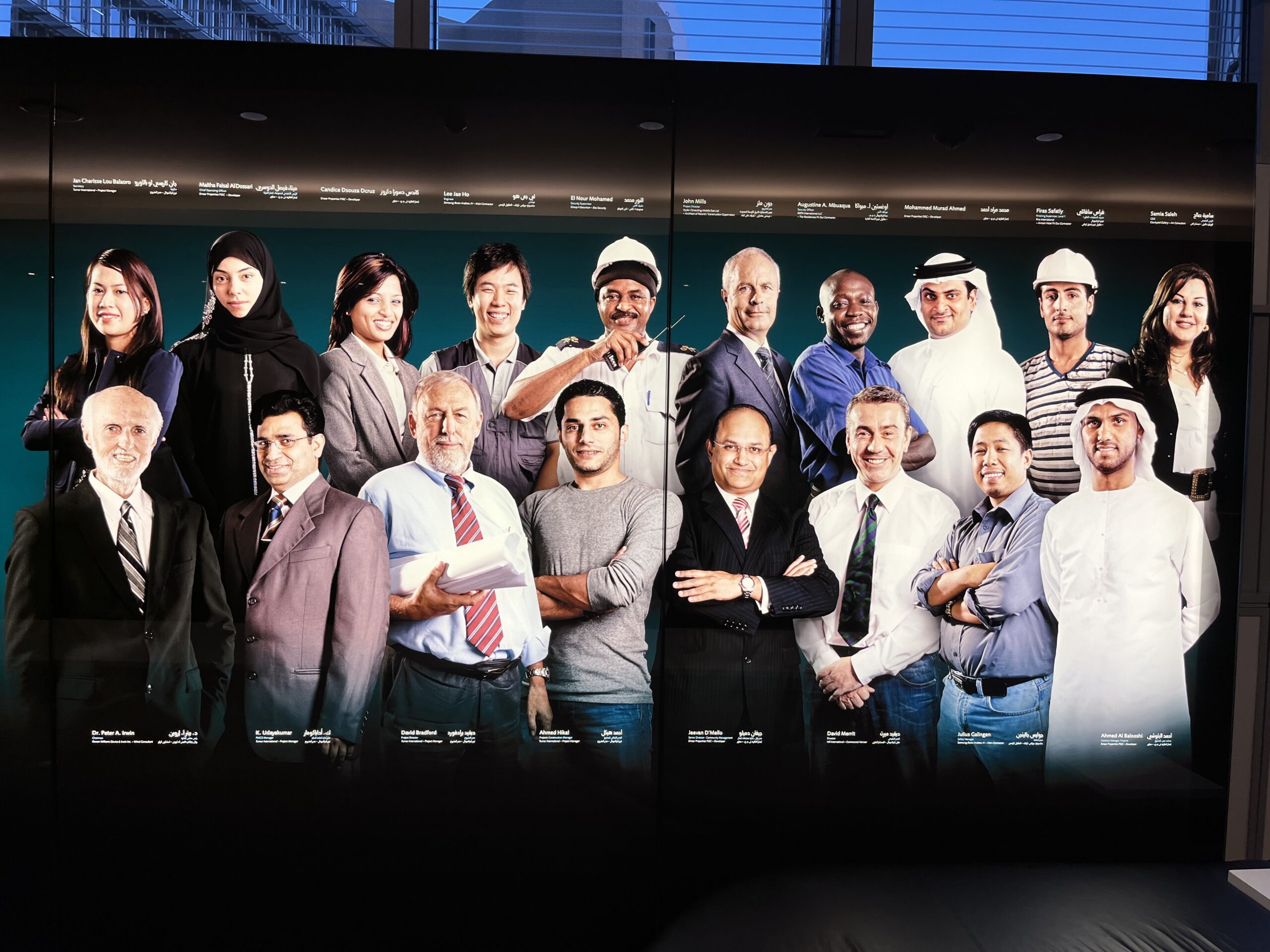 "The honour of designing the world's tallest tower was awarded to the global leader in creating ultra-tall structures, the Chicago office of Skidmore, Owings & Merrill LLP (SOM) with Adrian Smith FAIA, RIBA, consulting design partner. The selected design was subject to an extensive peer review program to confirm the safety and effectiveness of the structural systems." -Excerpt from "Building a Global Icon" from Burj Khalifa website page: https://www.burjkhalifa.ae/en/the-tower/design-construction/
I thank you so much for your time reading this post and I invite you to stay tuned with me, because, as a loyal reader of mine, you may receive an appreciation gift from this designer very soon 😉
With much love,
María Correa